mounting-installation
How to install Your iKamper RTT
Installing your iKamper Roof Top Tent is a simple process.
Designed to fit most vehicles crossbars
Thanks to our universal mounting system, iKamper roof top tents fit on most vehicles. It can be mounted on two normal cross bars (not directly on the roof of the car), such as ones from Front Runner, Rhino Rack, Thule, Yakima, or any other after-market cross bars (same bars you would attach your bike or Kayak to).

Two rails underneath attach to the crossbars
iKamper RTTs have two rails underneath the main panel, and are mounted on your cross bars with adjustable mounting brackets.
Secure in place with mounting brackets
Dynamic weight refers to the weight supported by your vehicle when it is in motion and your roof top tent is closed, while static weight refers to the weight supported by your vehicle when it is stopped and the tent is deployed. The dynamic weight requirements for your vehicle and cross bars / rack system to accommodate our roof top tents is essentially equal to the weight of the tent itself. The dynamic weight capacity takes into account various forces at play when your vehicle is in motion (acceleration, terrain, turning, etc.). We recommend after-market cross bars / rack systems as they have a higher dynamic weight capacity than stock cross bars.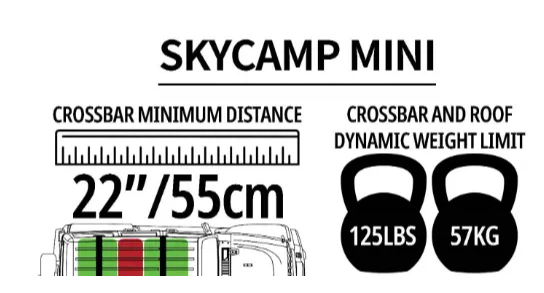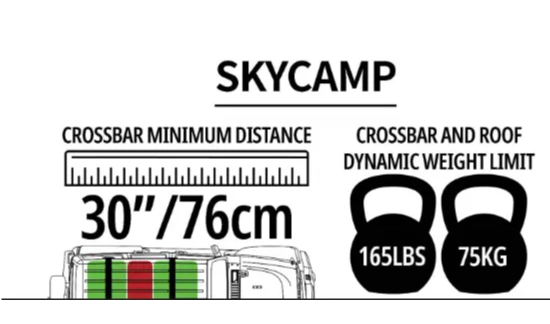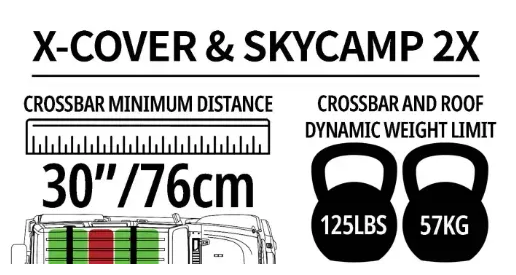 Installation Instructions
Download complete installation instructions for each product:
Insulation Tent (Skycamp)
If you need further information on iKamper products, our team of friendly experts are standing by.