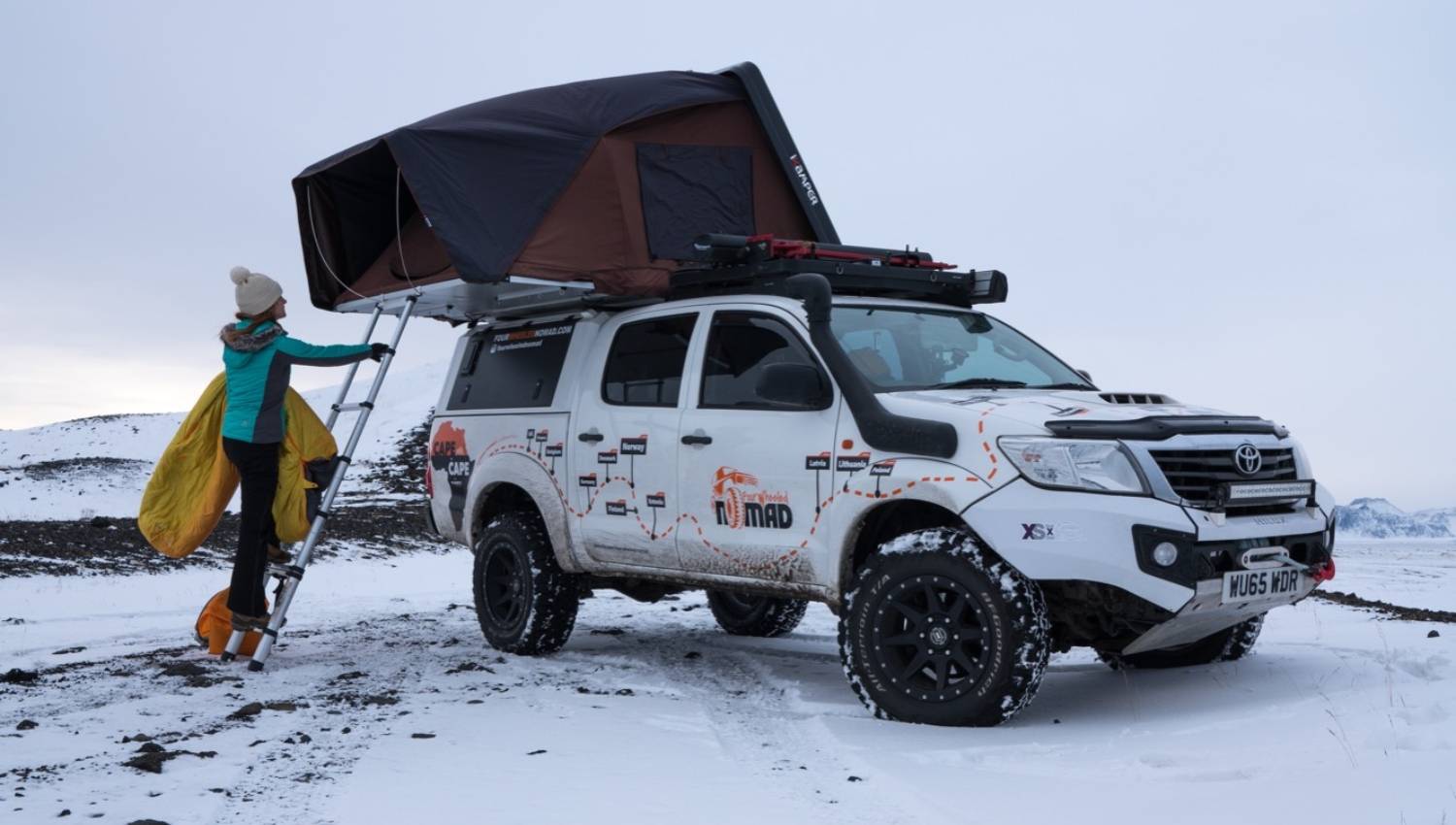 By Lisa Morris | Images by Jason Spafford | Four-Wheeled Nomad
Last year, we discovered the Nordic countries, ferried over to the Faroe Islands, and moored up in Iceland from October through December for a stint of sublime craziness. The splendor afforded by a four-berth bedroom for two of us, solar and lithium power, sockets all over the rig, gallons of refrigerated magic, a built-in kitchen and drawer-loads of storage, not to mention an awning on top, brought overlanding bliss.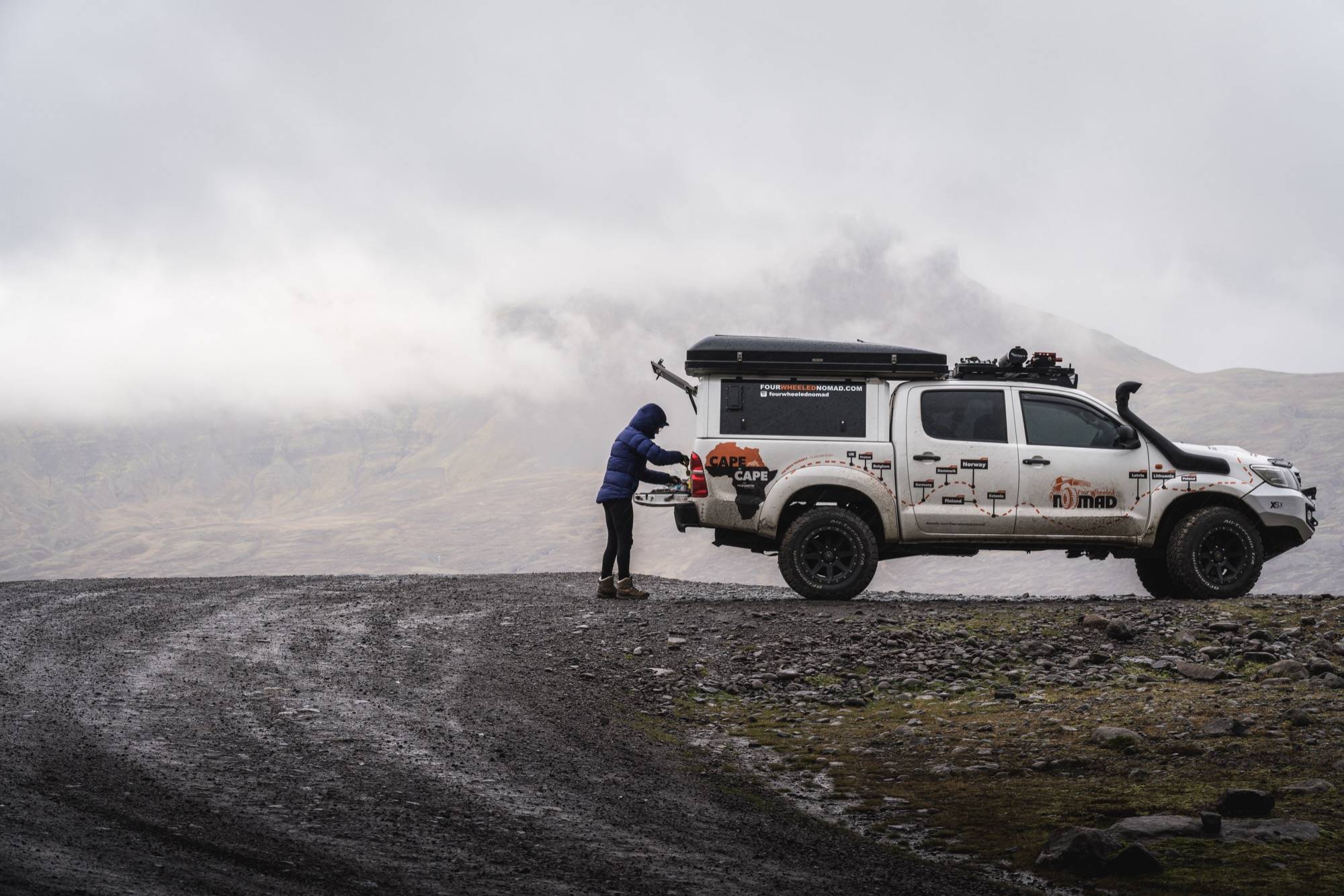 Undoubtedly, it'd be naïve to think we wouldn't encounter challenges on a 4WD journey. A tale from the trail began when we rocked up for the night in southern Iceland. Mindfully, we faced the rooftop tent's hard shell into a light wind, granting us optimal protection. Climbed inside and battened down the hatches. Ensconced, I fell into a comforting sleep—the canvas increasingly flapping like bees' wings as the wind rustled past us through the glaciated valley. While Iceland kicked the hell out of us weather-wise, it was one of the greatest privileges of my life to be there, exploring the fierce drama of its untamed interior.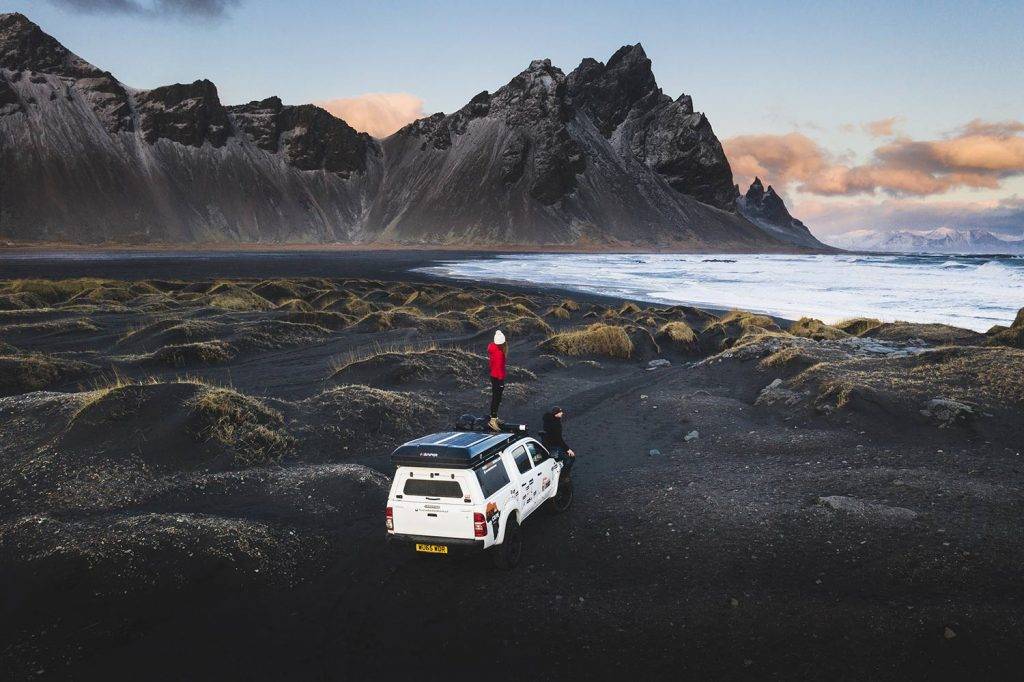 Winter Camping Tips: First Thing's First
A little prep goes a long way: Sounds obvious, but before disappearing into the hinterlands, tell someone where you're headed, determine what's nearby (firewood, water and local regulations) and gauge the distance to civilization on a detailed map. Uber-remote camping may warrant investing in a satellite communicator to send and receive texts with GPS coordinates worldwide (e.g. inReach).
Tent TLC: Routinely protect your shelter with a waterproofing spray and air it out well after heavy rainfall to avoid moisture damage. Pack spare lanyard/guy lines, snow stakes and a repair kit.
Truck prep: All-terrain or winter tires on your 4WD's sturdy wheels that work in conjunction with the suspension enhance capability through the technical terrain – making it safer. (For us, partially deflated BF Goodrich K02s on ICON Vehicle Dynamics alloys and a Stage 4 suspension are doing a nice job off-road in snowy Iceland, permitting us to put White Rhino through his paces without issue).
First aid: Keep it well stocked and in date (e.g. LifeSystems). We add spare gloves (Extremities Wear), hand warmers, 50-SPF sunscreen, polarised sunglasses and heat pads for the body.
Three items I have to bring: A Therm-a-Rest insulated sleeping mat, ski salopettes (warmer than rain pants) and an external battery pack. (We utilise a PowerTraveller portable unit on foot, and in the rig, a Dometic PLB40 and a Transporter Energy battery. Both are lithium and perform well in the cold.)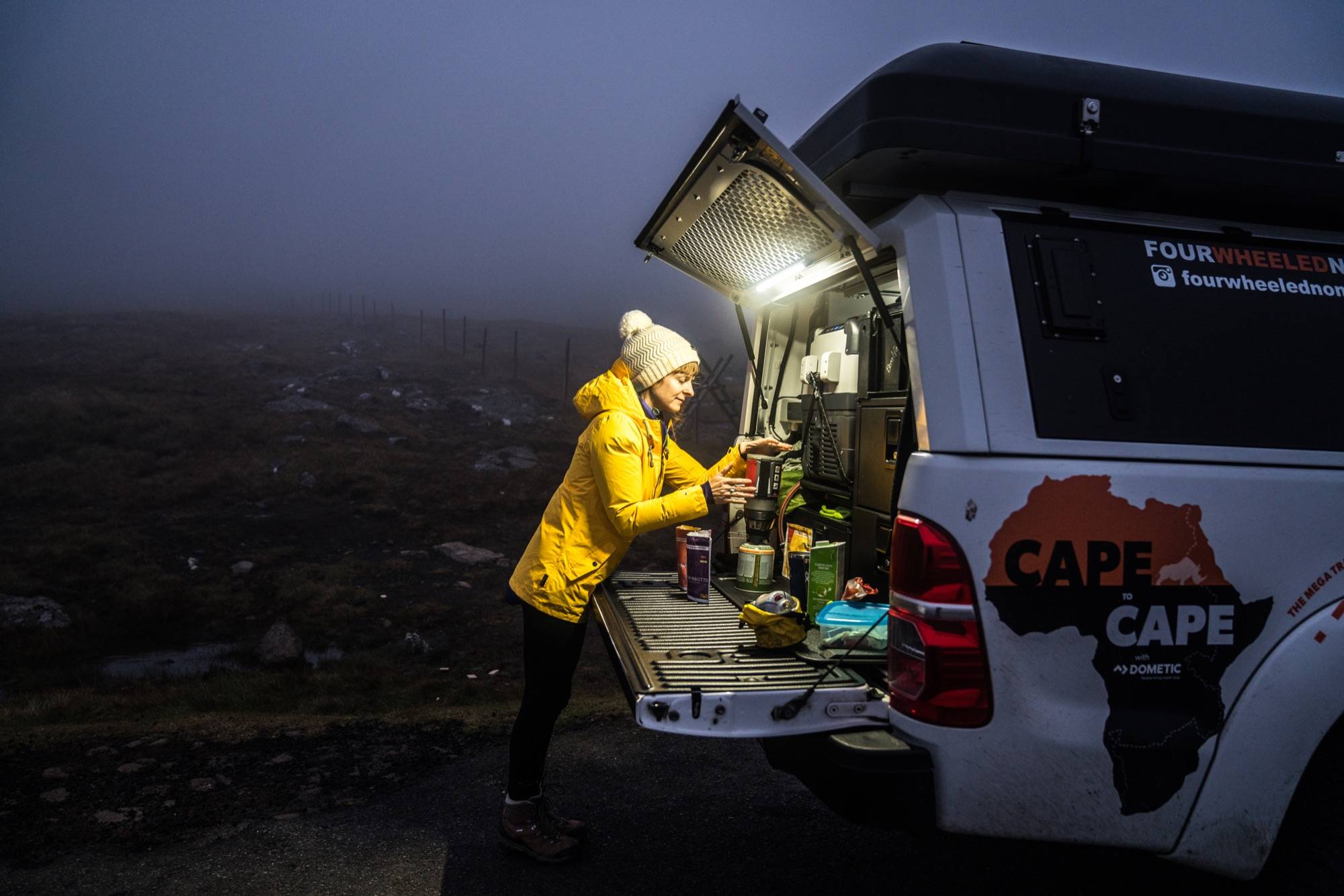 Making camp in the snow: A spot that's shielded from the wind, damaged trees and any avalanche risk. Preferably a pitch that exposes your sanctuary to the light at sunrise; it'll bring welcome warmth. Note nearby landmarks just in case and pin your GPS location.
For wicked winds and heavy snowfall, stay gloved: Ensure you can pitch your rooftop tent with gloves on; your digits will appreciate it in icy temperatures.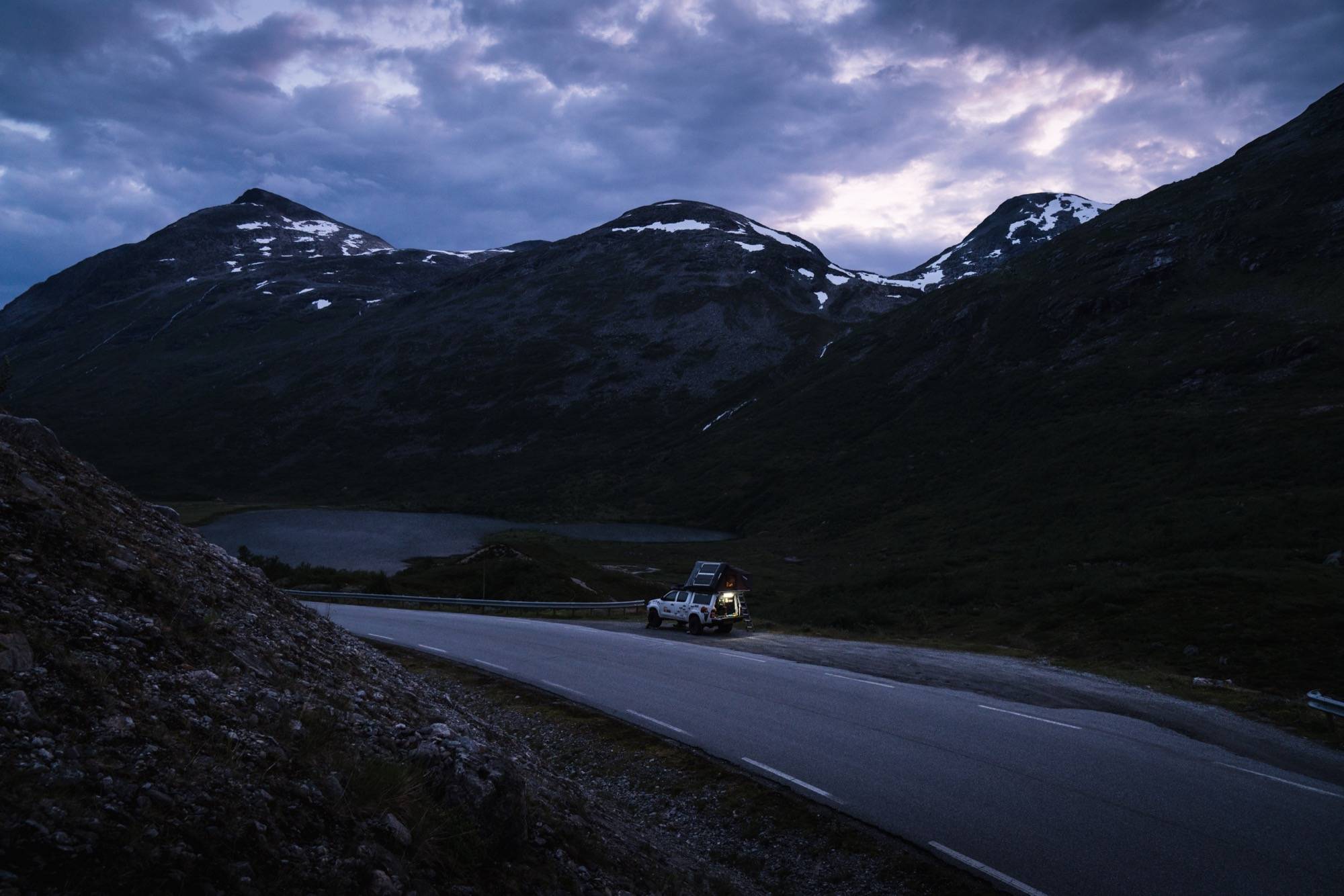 Calorific dense dining: Winter camping gives you an excuse to consume high-energy food. Keep it simple with quick and nutritious one-pot meals. (I love dunking crusty bread in soups or stews, adding frozen vegetables and rehydrated soy chunks for extra sustenance.)
Stay hydrated: Getting watered helps circulate your blood to stay warm. Drink plenty of fluids: cordial, teas and hot chocolate all count. A double-walled bottle (e.g. Hydro Flask) prevents freezing; the hoses on reservoirs can freeze in chilly temps, cutting off access to your water supply. (We pump our water into a Front Runner Outfitters 45-liter tank, purified by the LifeSaver 20,000 UF jerry can.)
How to melt snow: 1.) Scoop up clean, WHITE snow. 2.) Get the stove lit. 3.) Pour some water in the pot, then add snow (avoids scorching the snow, which leaves an after taste). 4.) Add more as desired. 5.) Stow in an insulated bottle the night before, so you're all set in the morning.
Quick cook system: It's advisable to pack a backup stove should your primary fail and spare fuel, plus waterproof matches and an igniter in a zip-lock bag. NB: Regular canister gas ceases to heat effectively when it's 20F so keep it at 70F when not in use. Primus Winter Gas works well to -7.6F. 
Go bush without freezing your tush: Layering is a three-part system. A practical ensemble comprises a merino wool base layer (wicks perspiration away from the skin); a hydrophobic down insulating layer (traps the air, superior warmth-to-weight ratio); and a rainproof shell (keeps wind and moisture out). When it's bitter, I double up on base and mid layers.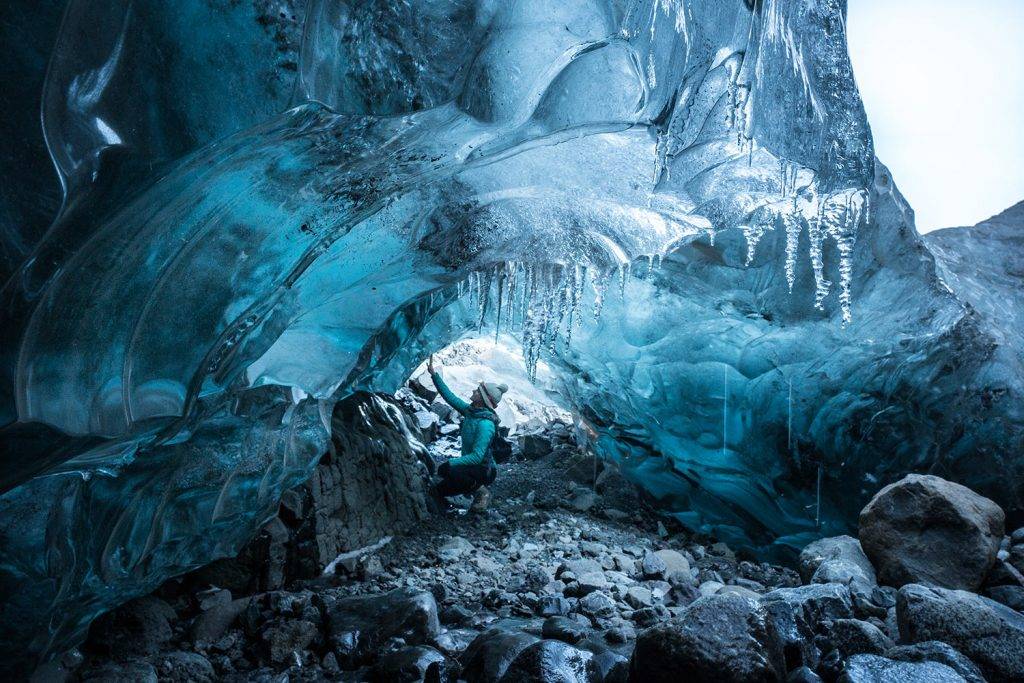 Stay dry: Anything that's quick-dry and breathable but merino wool over cotton, and down over synthetic. Religiously change from your "wets" (the clothing in which you're exerting) to your "drys" (a set of dry clothing to keep your core warm during rest periods). Overnight, pop hand warmers in your boots if they feel damp inside and wear the next day's socks while sleeping.
Sleep mat-thematics: Line the rooftop tent's floor area with self-adhesive insulation foam—even though you're not on the ground, the cold from the ground in winter will steal every last vestige of body heat. Or use two insulated sleeping pads with a high R-value per person.
Stay cozy: Choose a sleeping bag appropriate to your size and the temperatures you'll be snoozing in (shake well, so it's full of air). Add a fleece liner if needed. Refrain from burying your face in your sleeping bag; you'll trap moisture inside, which will turn to condensation.
Take a comfort break: When Mother Nature's doing her worst, use a long hot water bottle, a Nalgene bottle or SHEWEE for peeing in. Resisting the "urge" exerts energy that could be used on your extremities. When nature calls, you should always answer.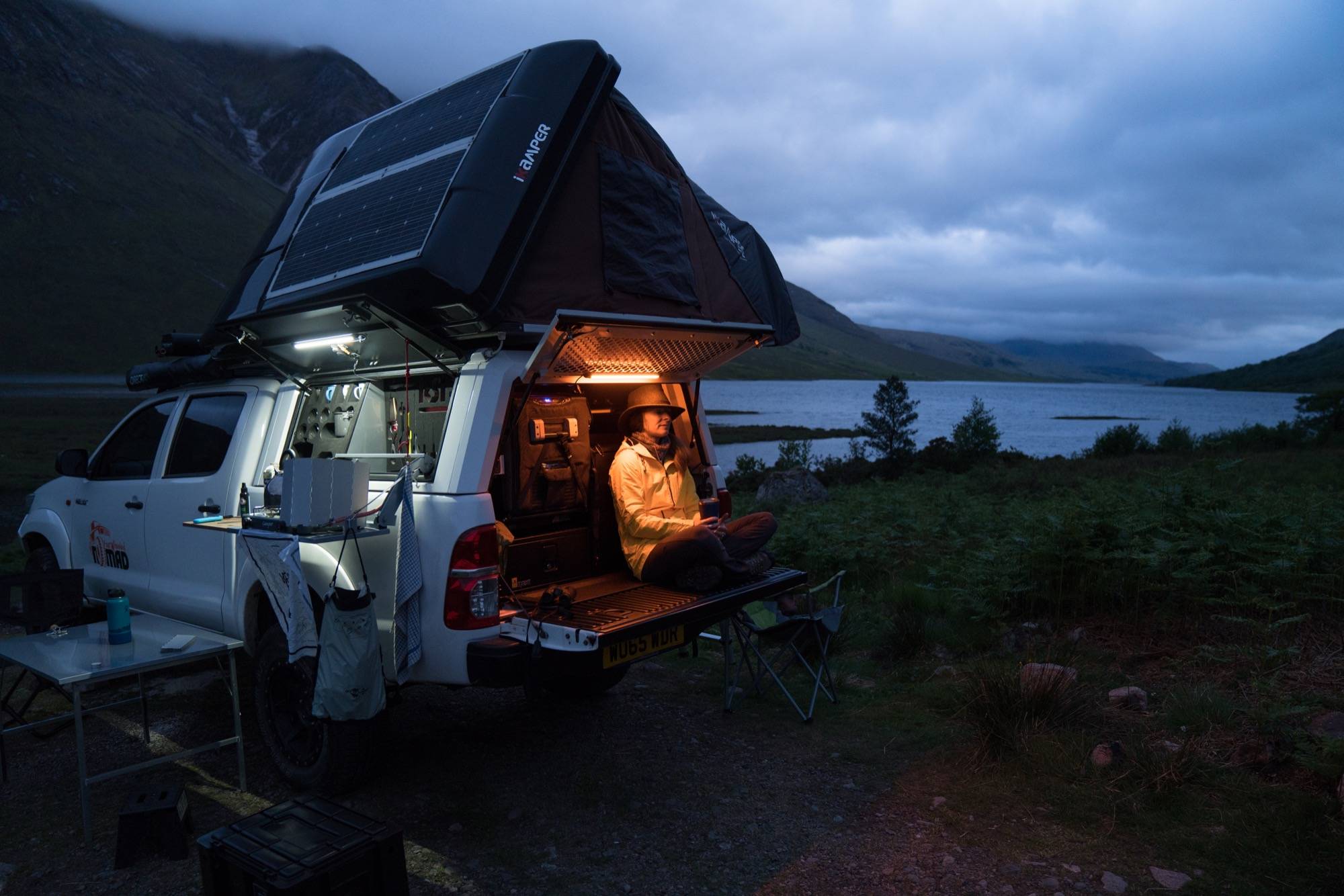 Housekeeping: Mesh clothes organisers and color-coded dry bags keep you sane when you need to grab an item quickly; the latter weather-seals your gear.
Universal items: Duct tape anything that looks like it could leak, pack a multi-tool (a Leatherman Signal is our go-to), a snow shovel and plenty of lighting (HardKorr Lighting gives us ludicrous LED joy).
Dental floss: It's amazing what you can achieve with a needle and floss—a strong material to substitute sewing thread: pop a button back on, darn your socks and gloves, slice cheese, close holes in the tent, repair a backpack, fishing line alternative, hang items from a tree, make a clothesline…
Emergency supplies: Should you get caught out for any reason, pack some de-hy food. (I'm a Good To-Go convert as their meals are tasty, ready in 15 minutes and made with recognizable, healthy ingredients.) I love a raw nutty energy bar and homemade trail mix, too.
Nothing burns like the cold: Frostbite and hypothermia are legitimate concerns while winter camping. Tucking fingers under your armpits or on a friend's stomach are gleeful ways to warm up! Try the Swiss Army technique: Lock both arms straight and position your hands perpendicular to your arms. Assertively move both shoulders up and down, which sends blood down to your fingers.
We cannot live without: Our Motorhome WiFi 4G system. It gives us enhanced WiFi from the truck practically wherever we go, even when there's fleeting signal. Among umpteen other reasons, we can constantly check the weather and conditions/accessibility of roads.
One item I wish we'd had: An in-car heater would have saved pricey gas and exhaust emissions.
Pay it forward: Carry something to give away—you never know when you'll need someone's help e.g. beers, cookies, stickers, a pick…doesn't matter—it breaks the ice and any language barriers.
Pack a big smile: An international friendly hello without having said a word! Being as approachable as humanly possible is number one when travelling through foreign lands.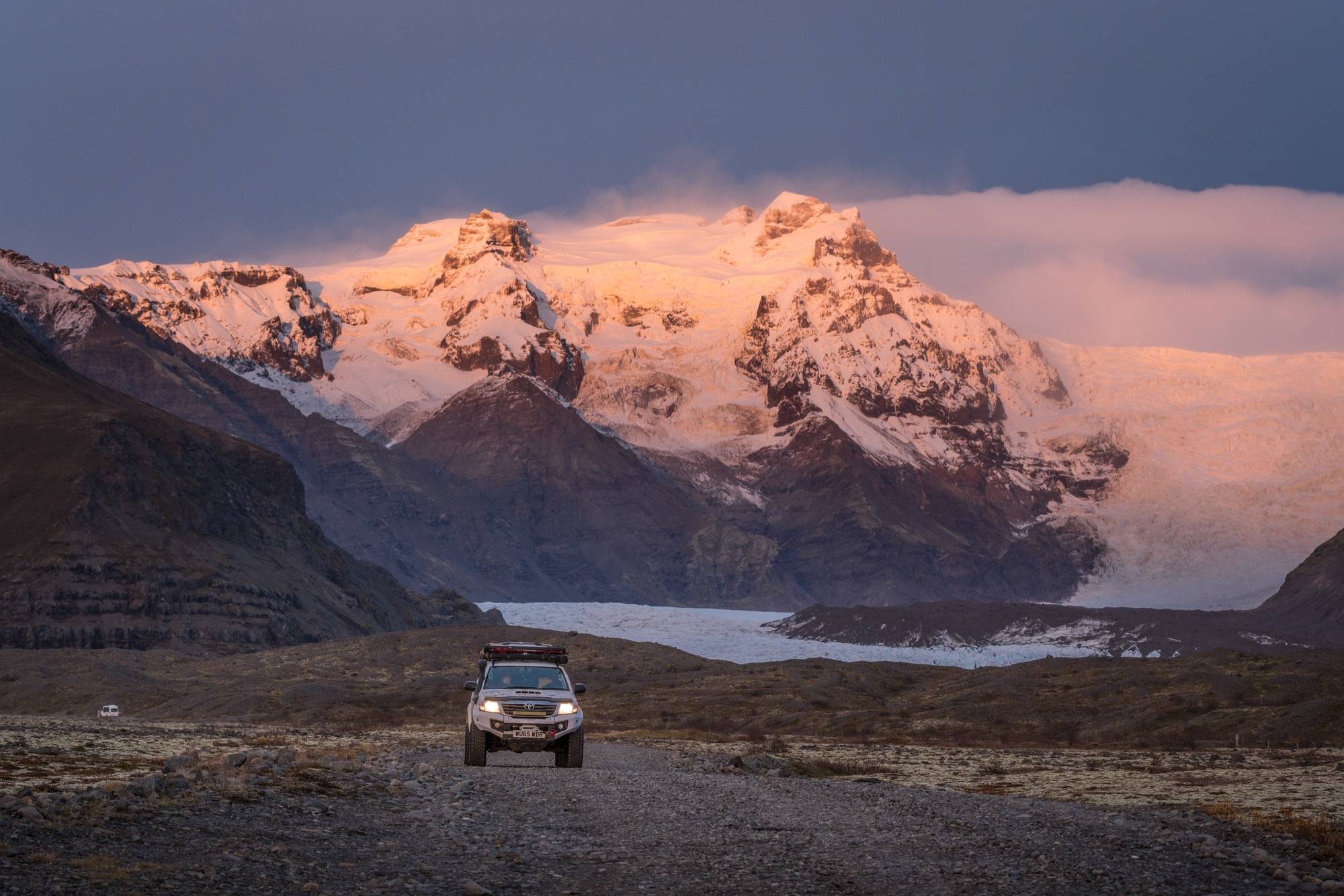 In addition to waterproof spraying the canvas in advance of travel, and airing it out after any ingress of moisture / condensation or rainfall, here are some more tips.


 Try to have the wind direction against the back of the hard shell, which — if the wind continues to blow in the same-ish direction — will significantly help to minimise the amount of canvas flapping incurred during particularly gusty nights.

 When you're not in a dry climate, utilise a condensation mat.

To step up your sleeping comfort levels, consider a double douvet (comforter) or double sleeping bag, as opposed to two singles.
Bring as many good bed pillows that you'd normally use at home.
Create bright lighting around the exterior and interior - eg Hard Korr Uni lights; they're magnetic and clip onto the poles with zero fuss.
If you're nifty around electrics or you know someone that is, install main sockets in the floor (with USB ports) and bring a small electric heater for when it's bitter out. Always check an appliance's output against your lithium power available.
Create an outdoor living space – e.g. the iKamper awning or Annex S, and hang a hammock.
Hang a shoe bag (an iKamper accessory) from behind the ladder, within easy reach of entering and exiting your home sweet home.
Create a hanging canvas holder for your iPad to watch movies inside the tent.