Hoofing it on the faroe islands
By Four Wheeled Nomad: Words by Lisa Morris, images by Jason Spafford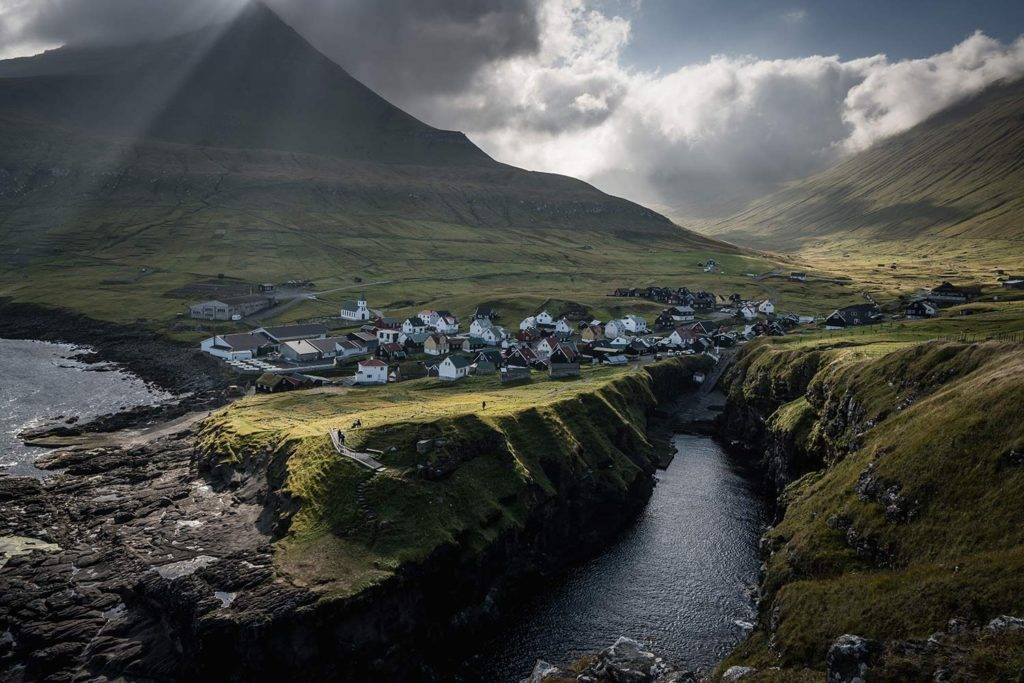 One morning, dawn came up in streaks and slashes over thick banks of cloud roiling over the hillside. We emerged at first light. I rubbed my palms into my sleep-heavy eyes to see a landscape of tundra-like appearance. Although a lack of trees characterised the Faroes, the plant life was festooned with mosses, common juniper and dwarf cudweed. Akin to being in a douvet of green, it was comforting.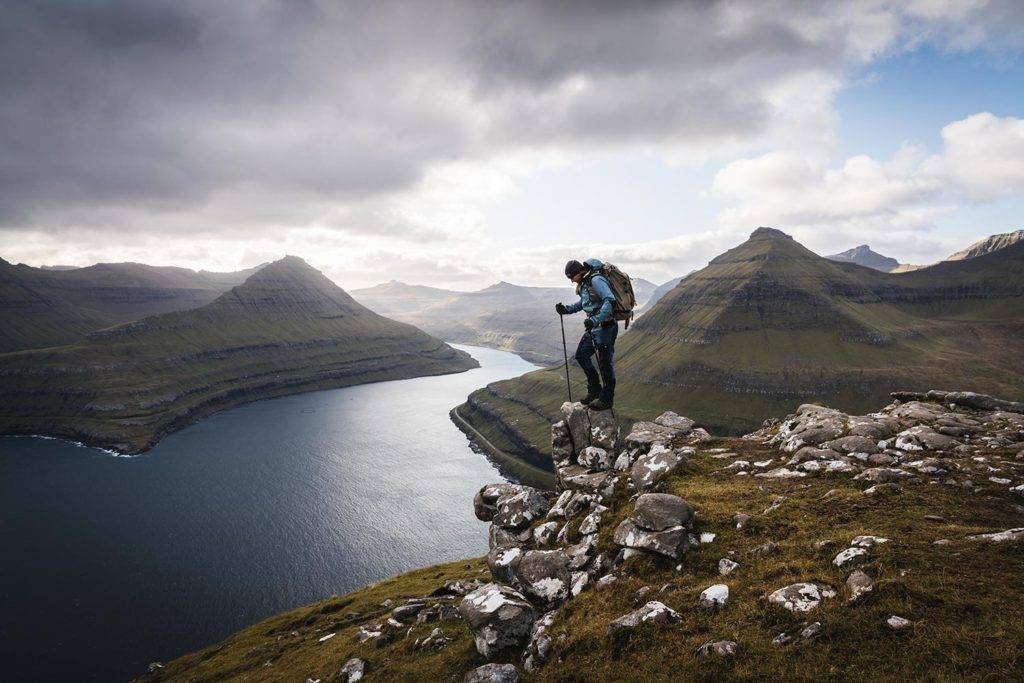 Located on Vágar, ambling to Lake Sørvágsvatn cost us an hour on foot and $30 per person. After taking one of two gravel roads, the trailhead began on the outskirts of Miðvágur at a small parking area. If a car can't get you there, bus 300 from Tórshavn will. Sørvágsvatn is the Faroes' largest lake spilling out into the sea via Múlafossur, a plunging 130-foot waterfall. Due to the greater height of the cliffs at Trælanípan, which flanked the waterfall, gave rise to a striking illusion that the lake was perched high above the sea, tilting outwards.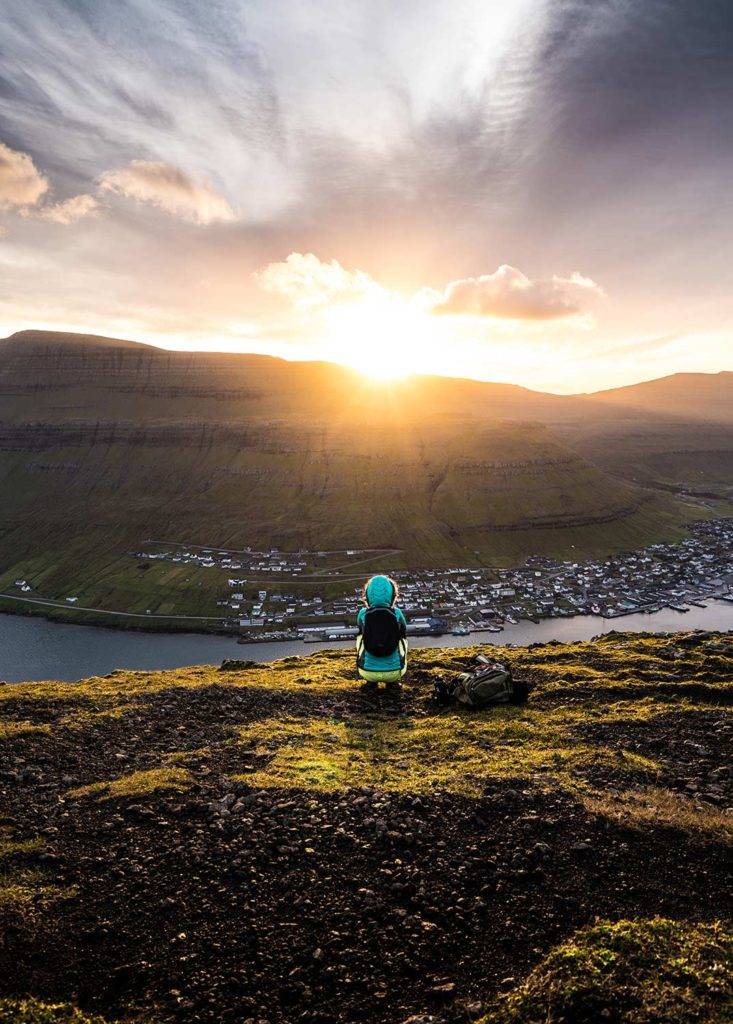 When dense swirls of clouds billowing over the landscape were not obscuring everything, vertiginous coastal cliffs emerged. Within them, caves, cracks and holes carved by the surf over millennia harboured vast numbers of birds. Big colonies of Northern gannets, fulmars and storm petrels swooped and soared around us. Lo! – Jason even spotted a merlin.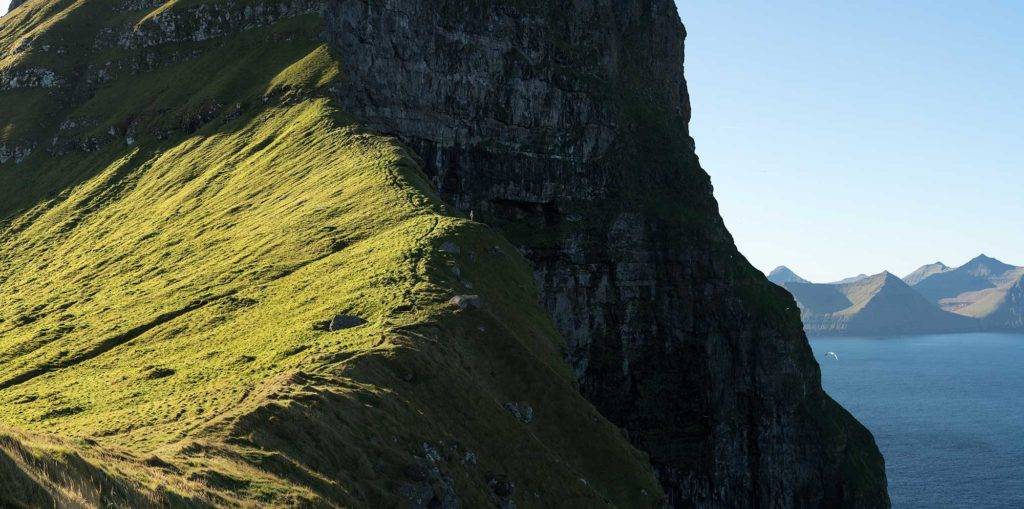 On my left was a fjord bejewelled with lime-green mossy looking icebergs with Tolkien-sounding names like Tindholmur. A pair of grass-roof blackhouses lay at the bottom of this imposing wedge of rock, turfed once for insulation but now a symbol of tradition. I passed cairns with names such as Liksteinur, meaning "dead body rock" – where coffin-bearers rest en route to the cemetery. At the top, we gawped at a valley where a path switch-backed sharply down to a settlement: Gasadalur. Unreachable by boat, word has it that the postman makes this daunting journey three times a week. What a place to live!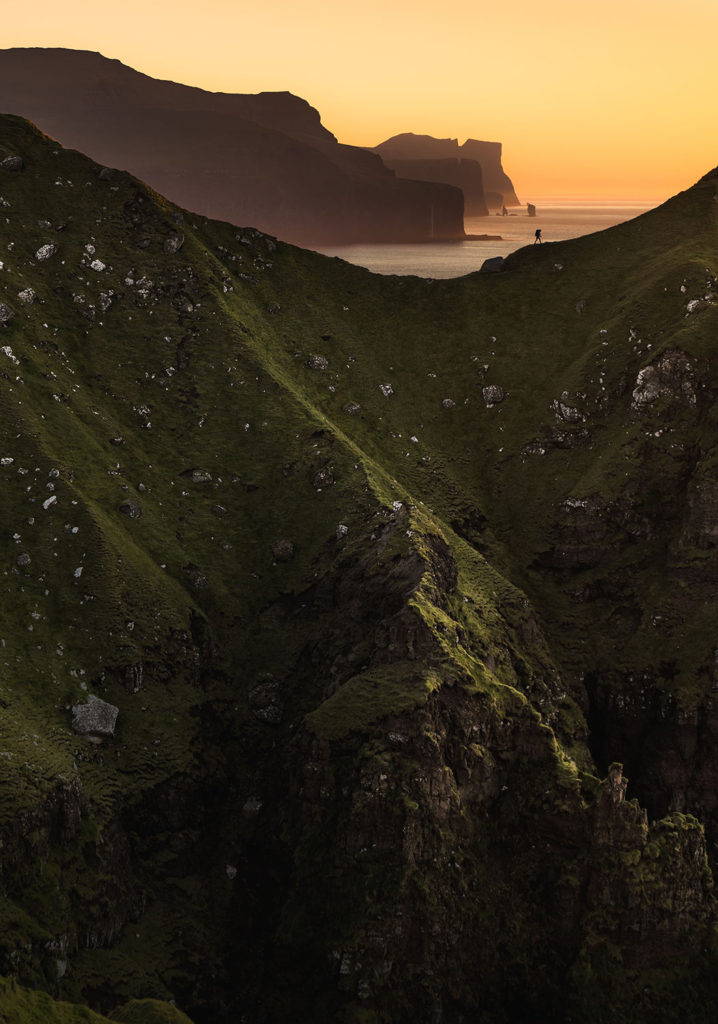 Situated on Kalsoy's northern promontory, another unmissable, self-guided hike to Kallur Lighthouse took 45 minutes each way. Kick-starting at a small car park in the village of Trøllanes, the one-and-a-half-mile tramp is manageable for all. An established grassy, dirt trail posed no real challenges. Although wind and fog can make life underfoot treacherous on the exposed paths near the lighthouse.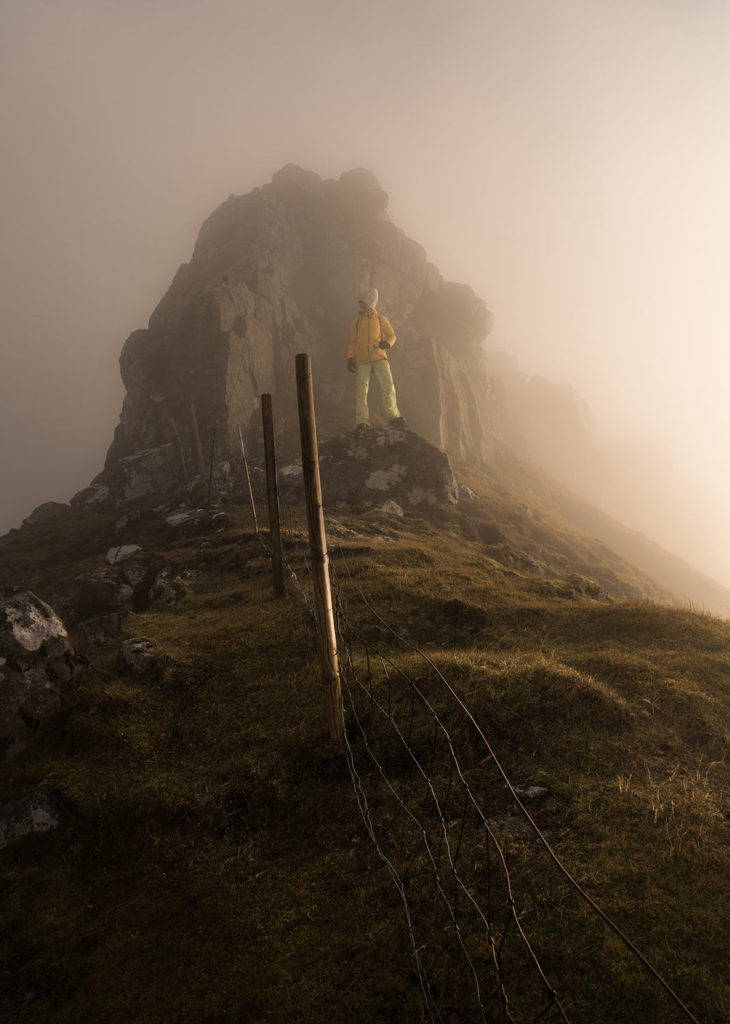 By the time we reached the lighthouse, the air had filled up with the grainy light of dusk. Post the thigh burning hike at the ridgeline, life became serene, expanding into calm like a flower budding into air. The hike is accessible via a ferry from Klaksvík on Borðoy. Most day-trippers catch the return ferry but if an itinerary doesn't bind you, you could wind up with the place to yourself at sunrise or sunset. After puffing my way up like an old train to the ridgeline, there it was: Kallur lighthouse. Thighs still burning as I reached the summit, the air had filled up with the grainy light of dusk. The sun became a smear of butterscotch-yellow light above the blue-green waters, rocky protrusions poking up on the periphery.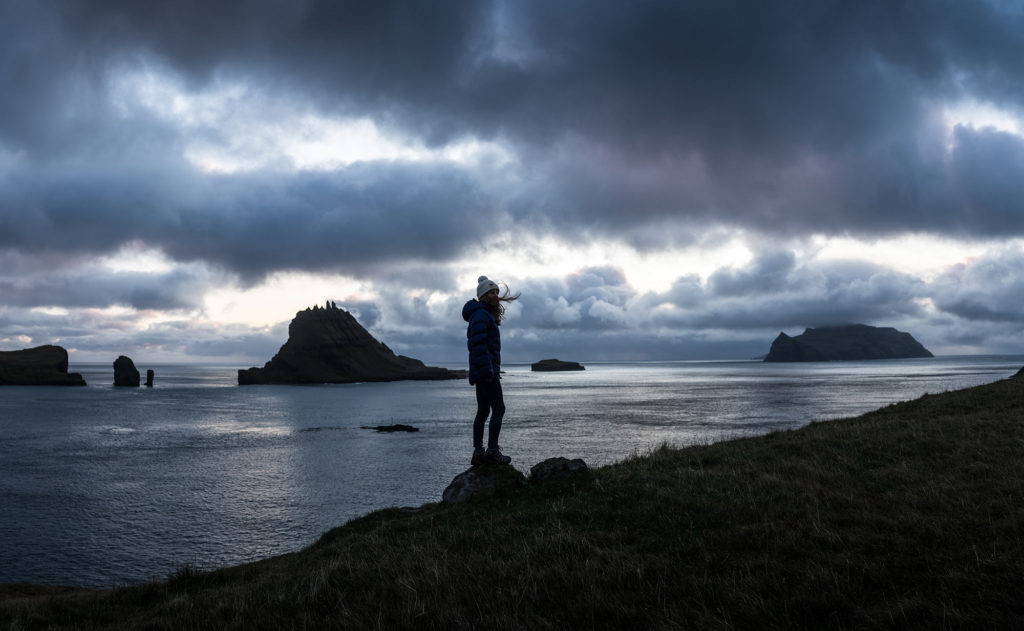 Dusk gave way to darkness. Zero light pollution in attendance, stars roared everywhere. Inner-voltage restored, this particular hike on Faroes made me look at everything lovingly as I became a stick of warm butter slowly losing shape, the whole place was beautiful because of it. It took on a dimension of aliveness, which I imbibed as a new feeling oozed through me – a quiet exuberance. fourwheelednomad