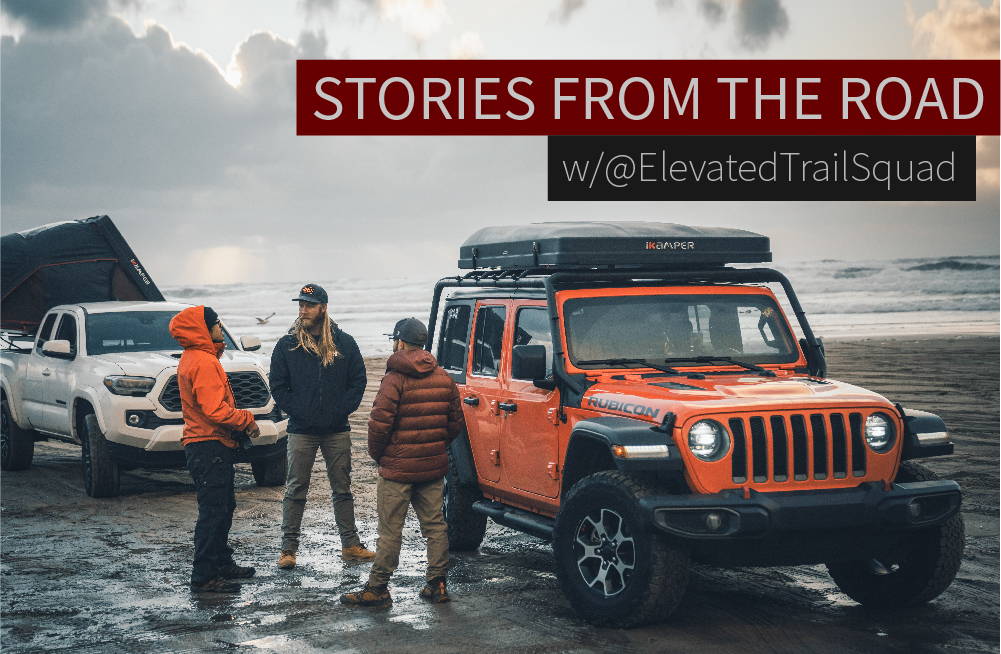 We all have something that pulls us into nature. For some it's the cool mountain air, the sounds of the waves crashing by the beach, or the crackle of a campfire illuminating the smiles of good friends. Recently, we were able to catch up with one of our friends better known as the Elevated Trail Squad to see what pulls them into the fresh air!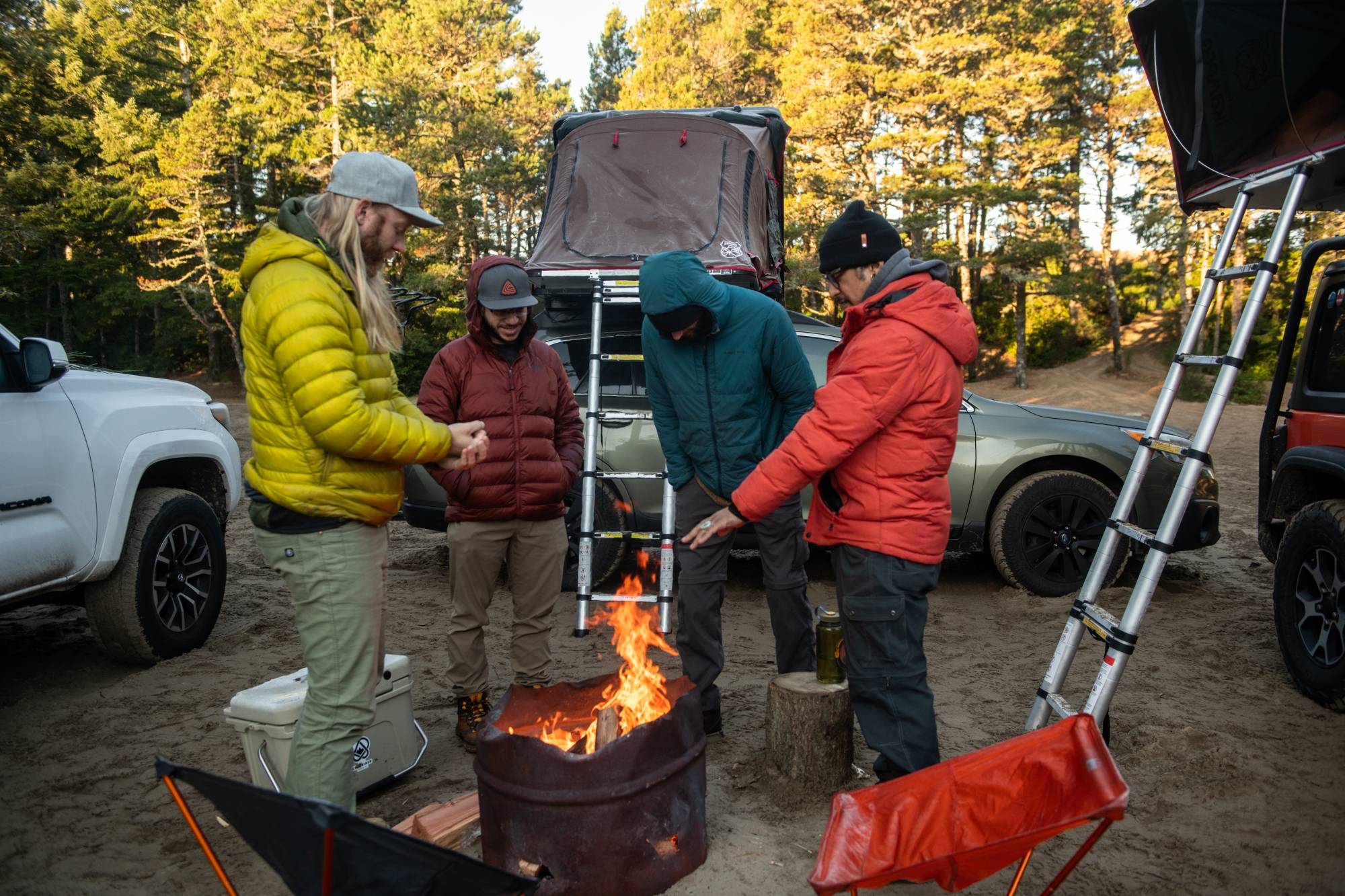 This rowdy crew is made up of four photocentric nomads that have made getting outside together their mantra! We were able to spend a night with this special squad on the Oregon coast as they were making their way around the PNW chasing fall colors and spending nights under the stars in their Skycamp 2.0.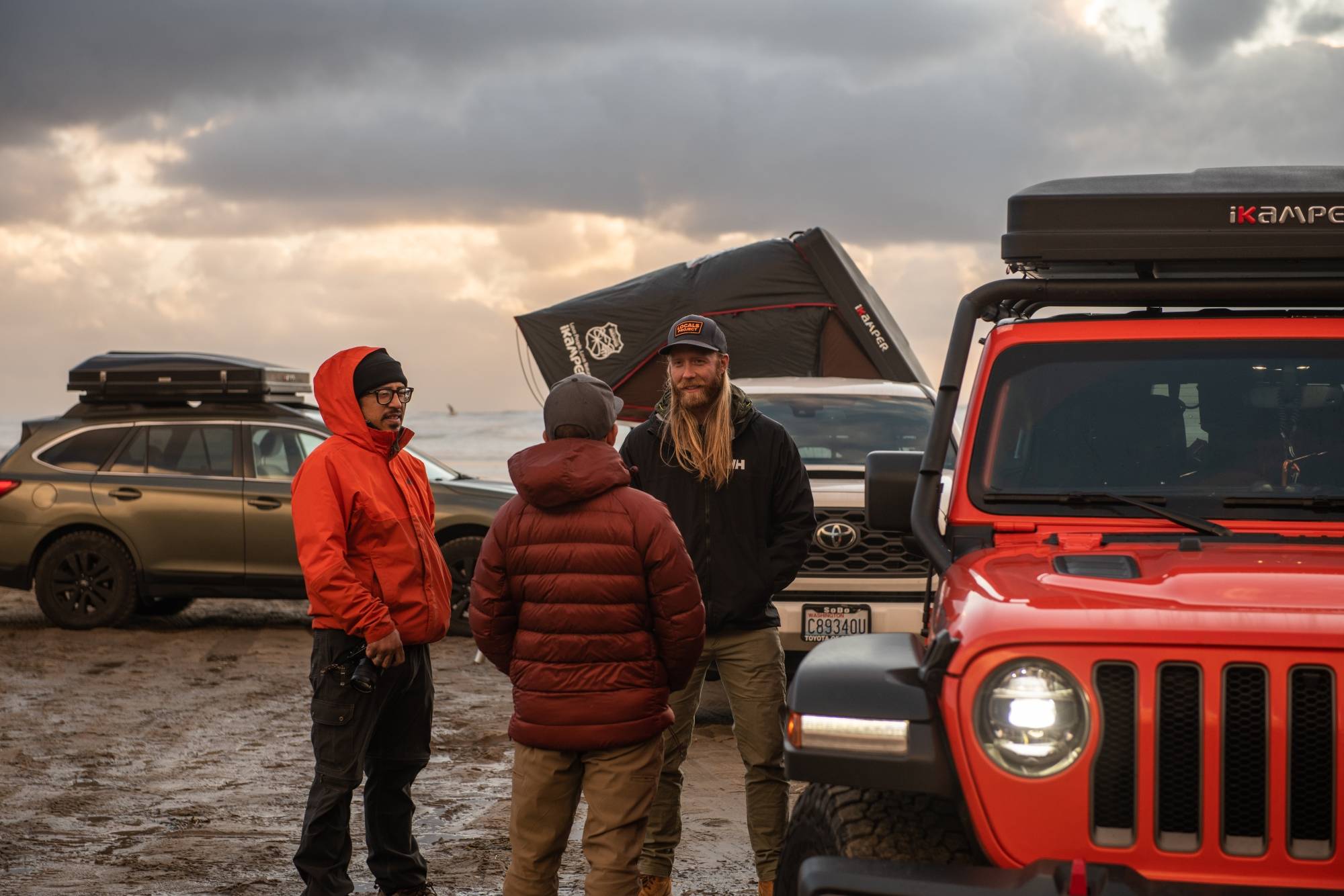 Our collective thirst for adventure took us cruising down the wind swept beaches of the north coast taking in every moment of daylight we had. Along the way they shared a few stories about how each member of the team wound up becoming a part of this candid bunch. A school teacher, a studio lighting engineer and a couple full time photographers are what make up their "day jobs" but the love of adventure and spending time on the trail together are what bonds them.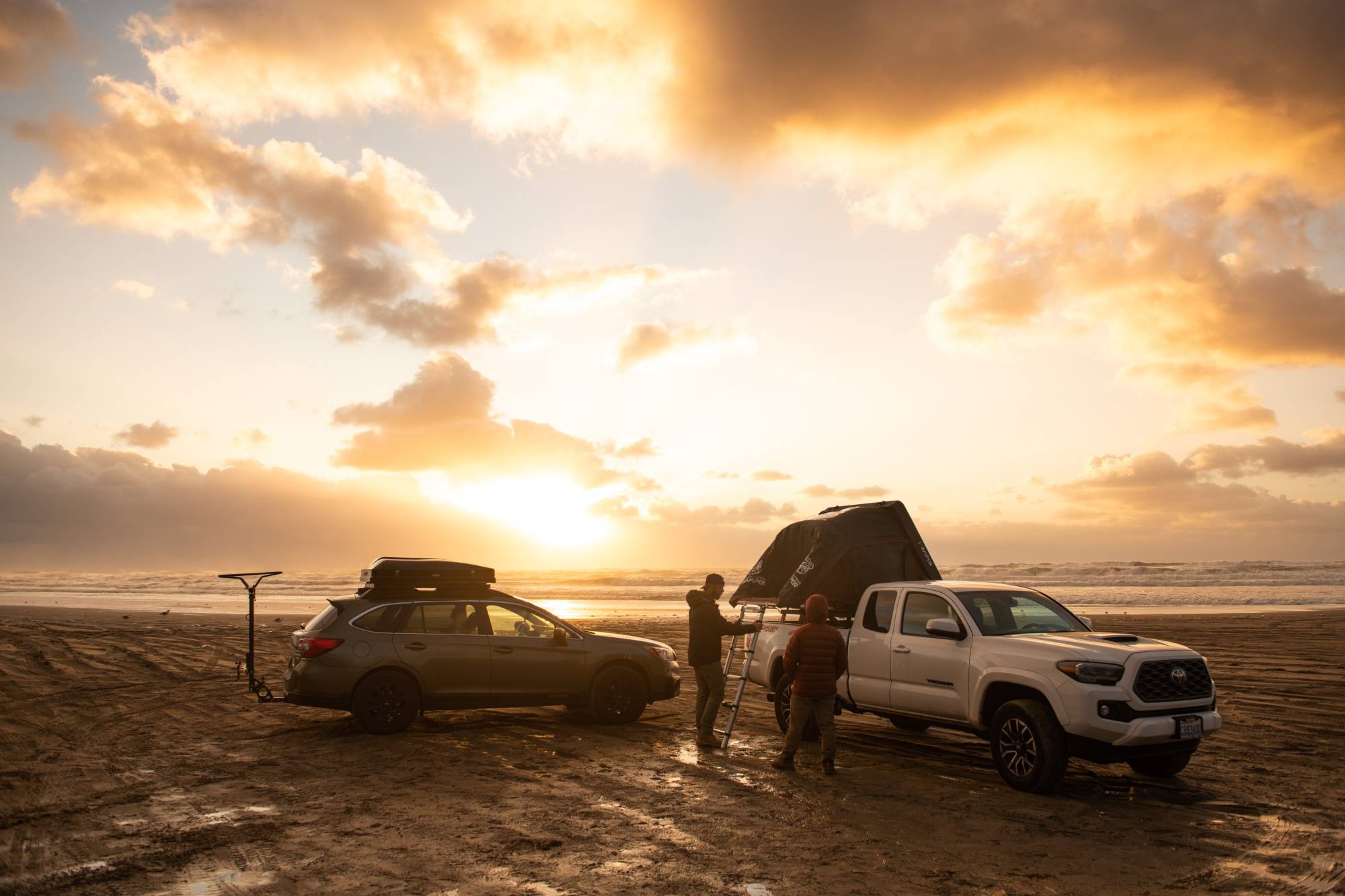 Fitting all their gear along with themselves, sometimes all in one vehicle, was often the biggest obstacle they faced when packing up to hit the road together! Felipe, who was often in the driver's seat, mentioned that since getting his Skycamp 2.0 the issues of having an over crowded car were a thing of the past. With the ability to pop the tent and instantly have a king size bed while camping on the road is nothing short of a dream for this squad. As the fire burned down to embers and our constant laughs turned into well deserved yawns we all retired to our RTT accommodations for the night.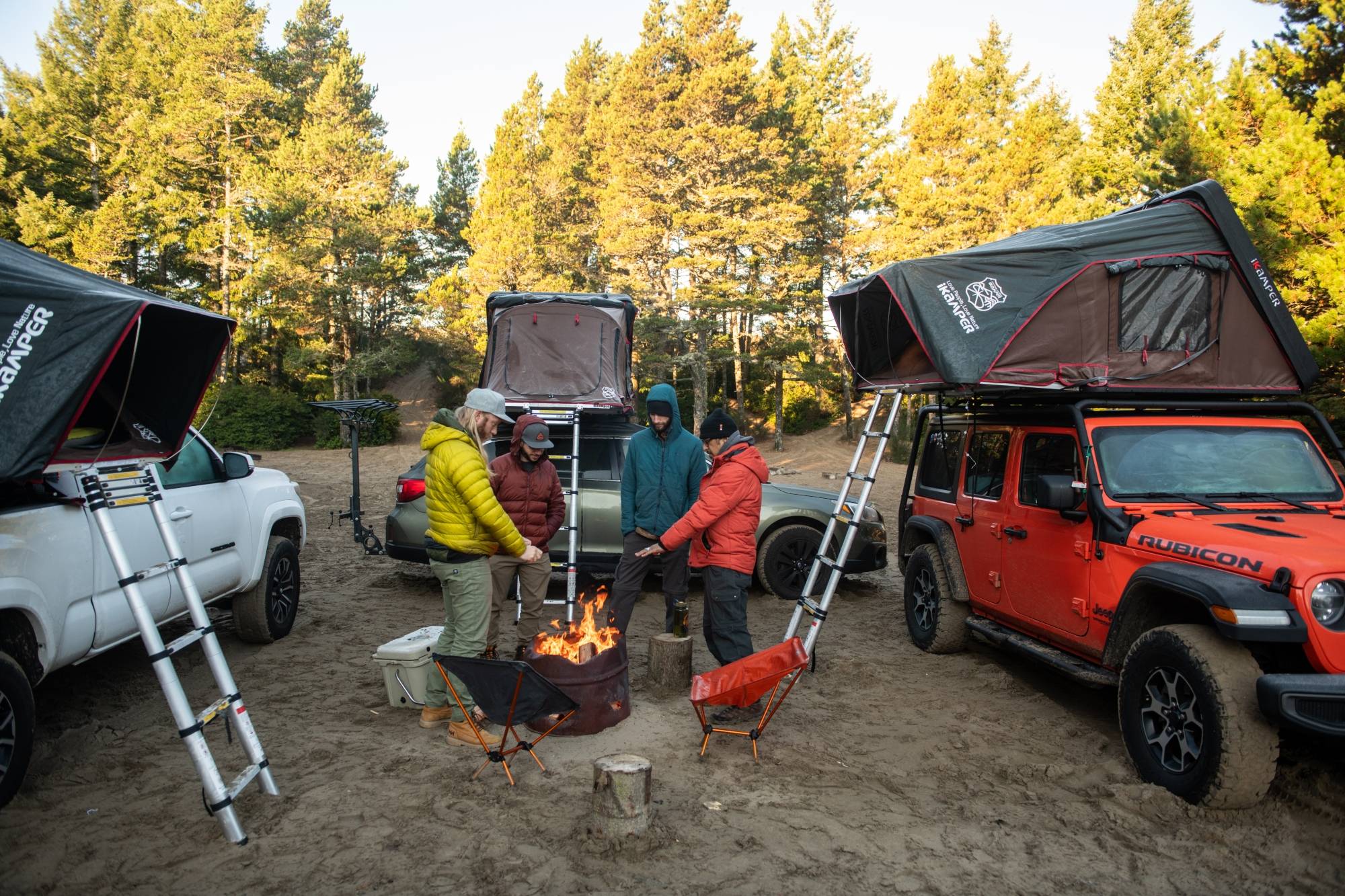 The morning brought a brisk layer of frost and we couldn't get our hands on a hot cup of coffee and a warm breakfast fast enough. They say that it's the adventure that gets people outside, but the food is what brings us together and I think that held true for our group as well. With full bellies and new found friendships we closed up our tents and said farewell, making sure to leave our campsite better than we found it. As we waved a final goodbye and headed down the road, there was no doubt in my mind we'd run into the Elevated Trail Squad again in another magical place and with even more incredible stories to tell.