We are a husband and wife based out of Denver, Colorado who are extremely passionate about the outdoors. We run our own production company based out of Colorado and spend about 7 months on the road with our Skycamp 2.0 on our 4 Runner. We love traveling and overlanding has opened so many doors for us to travel not just by plane or boat!
Overlanders, fly fishers, filmmakers, dog & cat parents!
We want to fly our 4Runner across the sea and overland across Europe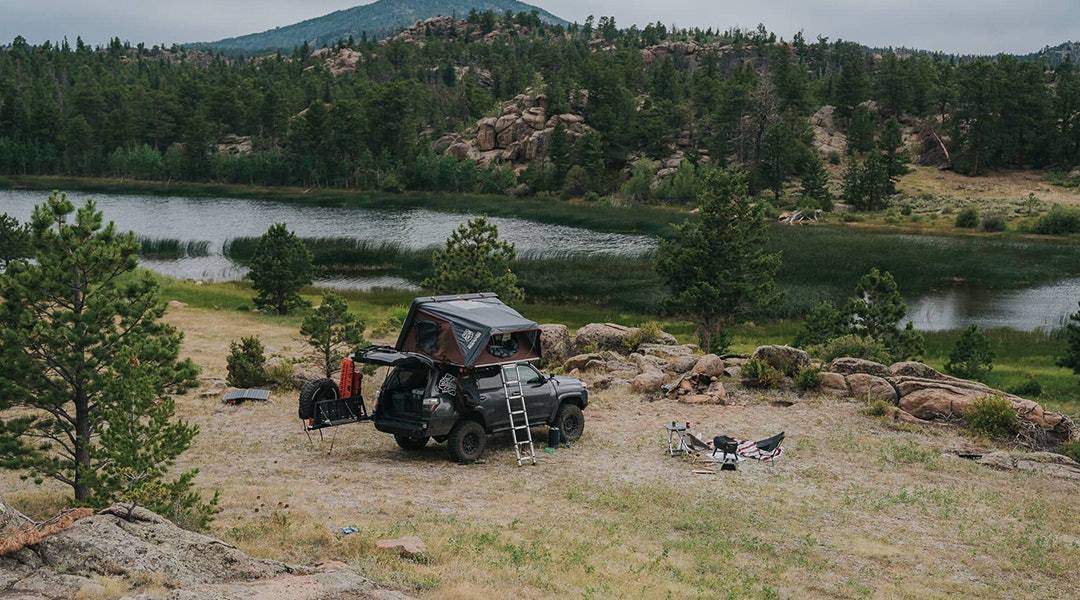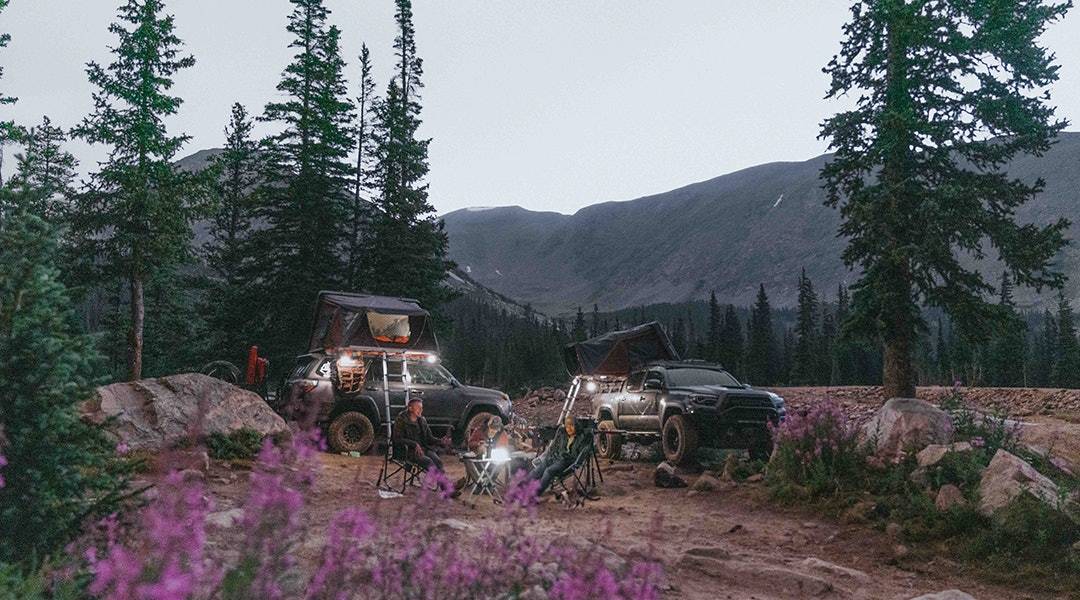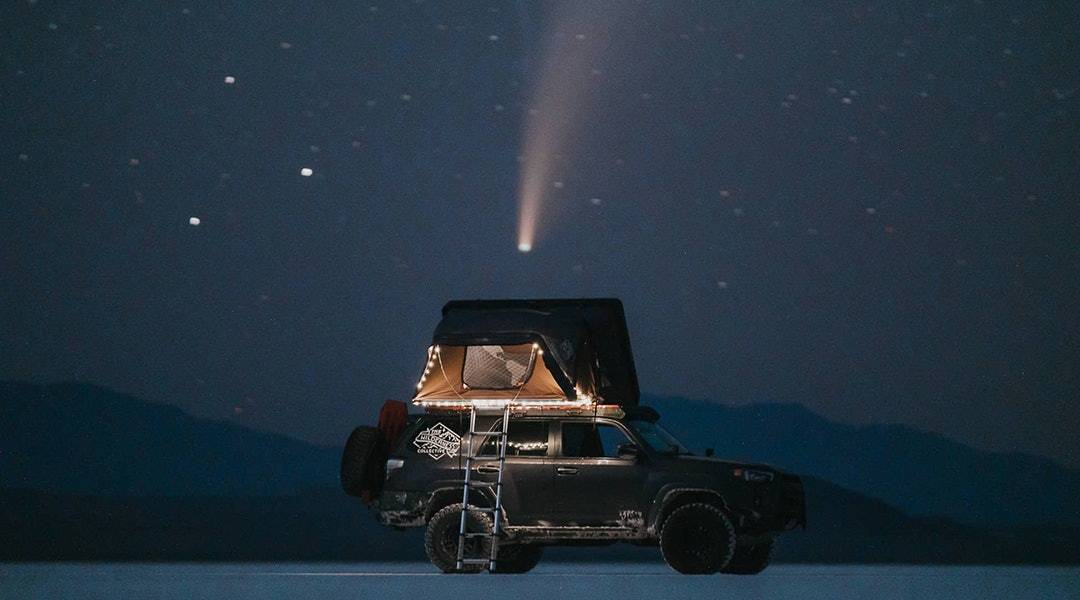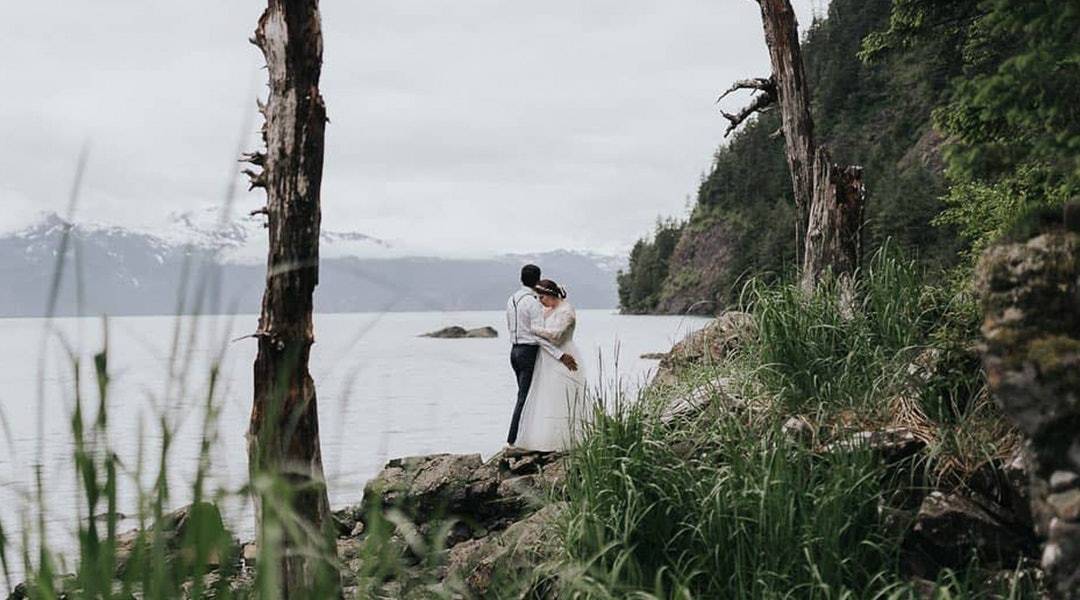 How has iKamper changed the way you think about adventure?
We can go anywhere, anytime. Before having the iKamper, we were always worried about which hotel or Airbnb we were planning on staying in for the night. With the iKamper, we can go anywhere and sleep anywhere without paying crazy fees and we get to see places that we wouldn't have previously!
So for the past five years, we have been driving from Colorado to Alaska. We take a couple of months off and see our friends and family along the way. And back in 2017, our second year driving up there, we picked up our friends to join us for a portion of the trip! We were camping in the middle of nowhere Alaska. And we mean nowhere. The nearest gas station was 100 miles away. We had a fun night with a bonfire, cooking good food, and just generally hanging out. Went to bed with no concerns but when we woke up, packed our stuff, and wanted to head out, the car didn't start! Apparently, our friend forgot to close the door all the way so the light didn't turn off in the cab. Our battery had died! We spent the next two hours trying to figure out our way out when we spotted an RV about 1/4 mile from us. Turns out, this older gentleman was searching for Chaga Mushrooms in the AK wilderness and had just happened to park nearby! He jumped our truck and we were back on the road. He was a godsend and we often think about how lucky we were that he was there that cold morning.
Our TED Talk would be about

Definitely camping with dogs and cats. We feel like we have mastered the art!
Want to be our next ambassador?
Fill out the form and prove it! Maybe you could be the next R.A.D. Ambassador.